The 1910 Esarey Family Centennial Reunion, Branchville, IN
The first Esarey Reunion was held in 1910 at Branchville. The event drew 1600 Esareys and their relations. The location was "in the chestnut grove west across the creek from Walker Cemetery" (thus west of Ewing Creek and between Branchville and Walker Cemetery) and a series of four panoramic photographs were made (see below). The local paper provides us with a colorful and informative account of the event.
Instructions for viewing these images: Each of the images on this page needs to be enlarged to be legible on most browsers. To see a large scale view of each image, right click on it and select "view image". You will need to use the BACK key to return to this window. Note: after just the image appears in a new frame you may need to run your cursor over the image without clicking and then click on the icon that appears in the lower right corner.
1910 newspaper account of the Esarey Reunion: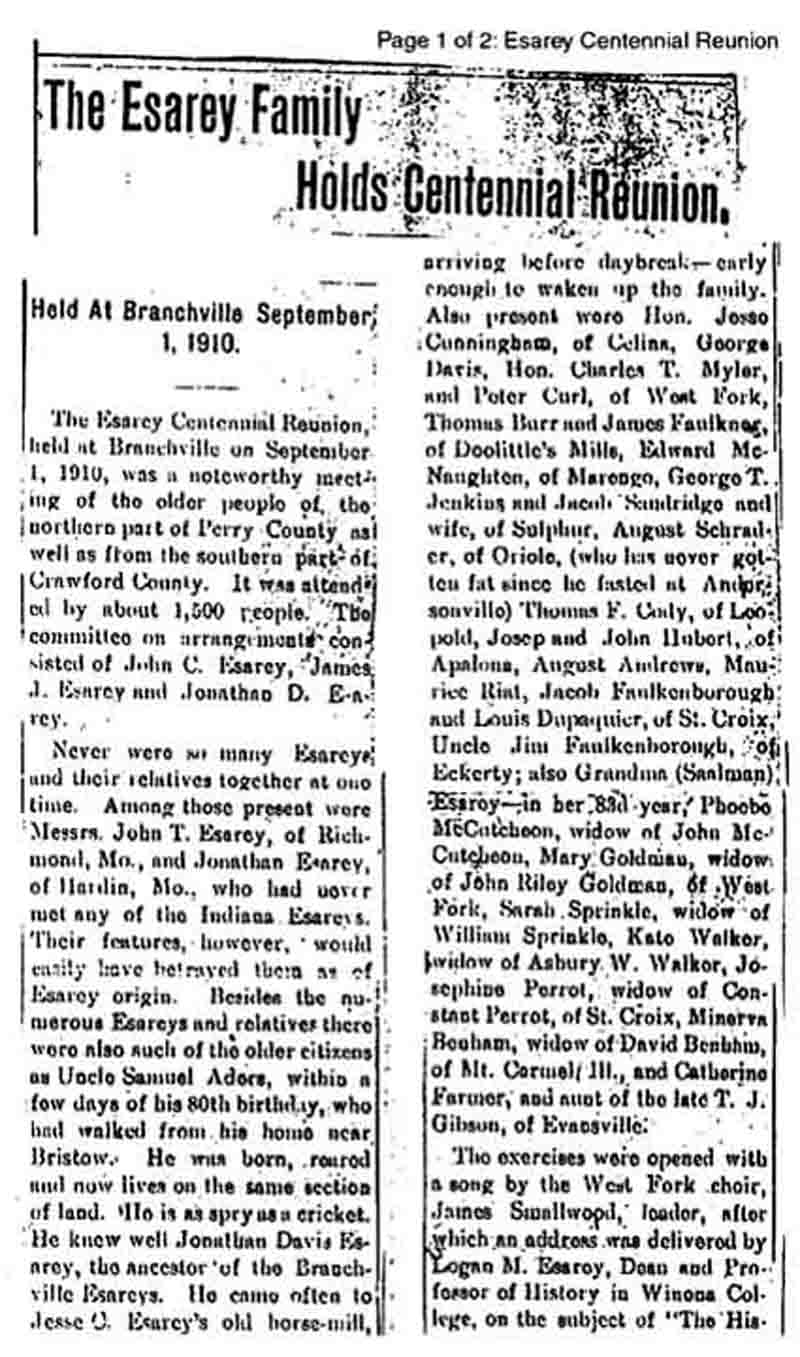 A copy of the flyer used to advertise the 1910 Esarey Reunion: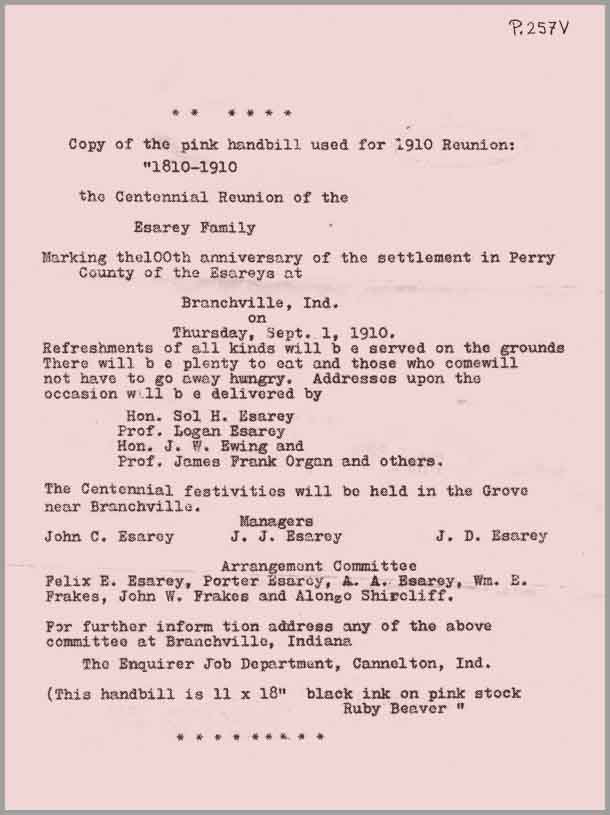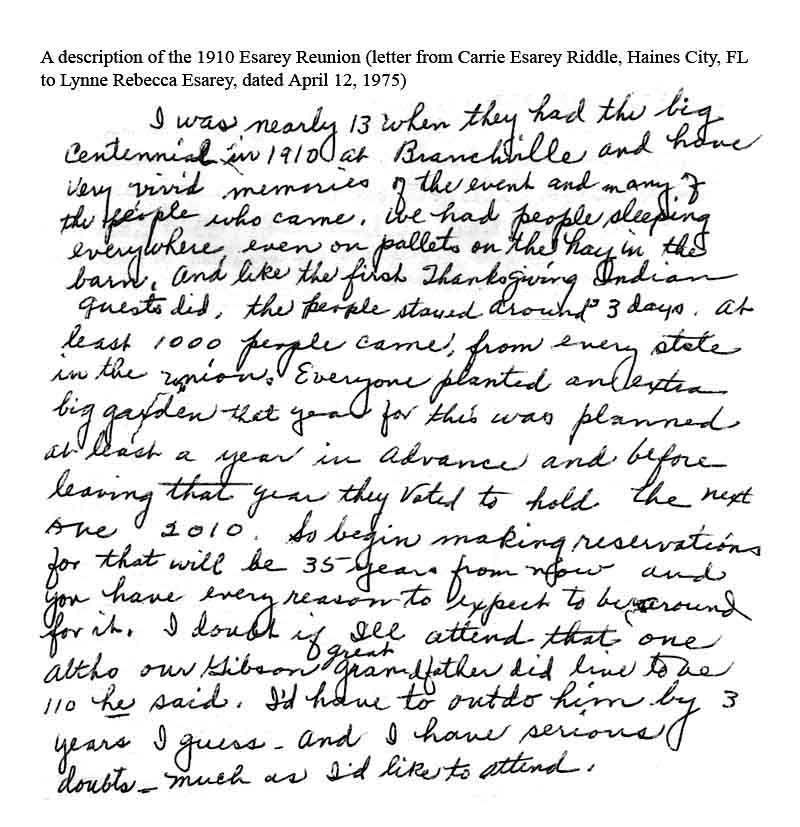 A personal recollection of the 1910 Esarey Reunion by Carrie Gibson Esarey Riddle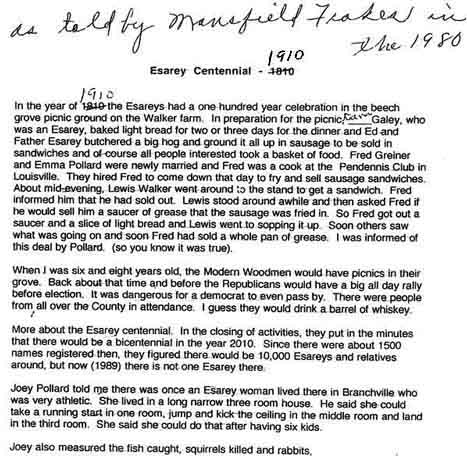 A personal account of the 1910 Esarey Reunion by Mansfield Frakes (courtesty Glenda Gibson)
Photos of the 1910 and 1931 Reunions
Because the details of the four panoramic photos below are difficult to see, we will present them here in three sections for each photograph with slight overlaps.
1910 Esarey Reunion photos courtesty of Wanda Clegg and Chuck Esarey.
1931 Esarey Family Reunion